Farriers' Greeting Cards - Hoofprints Website Navigator
Farriers' Super Sale Closeout
Also check out our Half Price / One of a Kind Sale, our Half Price Art Prints Sale and our Half Price Jewelry Sale



These are all items that are marked down for various reasons - please read descriptions carefully for more information. We will make every effort to keep the listing current. Quantities are limited and are sold on a first-come first-serve basis. Sign up for our email newsletter, and we'll be sure to notify you when we add more goodies to this page.
A Woman's Place is on a Horse Hooded Sweatshirt

With special thanks to our friends at Prairie Song.
Item #TSWWPHF
A Woman's Place is on a Horse Hooded Sweatshirt
But then we all already knew that. Wear this shirt to make sure no one forgets and asks you to do something "in the home" before you can escape to the barn.

The embroidery on this is super intricate - requiring over 26,000 stitches to complete the design around the appliqued brown fabric that's printed with coordinating pink horseshoes. We've put it on a super heavyweight preshrunk 10 oz (regular sweats are 7 oz) that's buttery soft inside and out, and it gets softer with each washing. Does not shrink or pill and sizes are generous.

Regular Price $59.99 -

Sale Price $49.99



Color: Fuchsia

Click here for close-up.


Screenprinted Sweatshirt
This crew sweatshirt is screenprinted with a gal who's happily cleaning the barn, while we know her house is probably in disarray. Preshrunk heavyweight cotton blend crew is imprinted in shades of blue/grey; distressed to look like a worn favorite already. Example below shows the same picture in color as created by artist Lesley Bruce.


Item #TSWICU
I Only Clean Up After My Horse Sweatshirt

Color: Denim Blue

Regular Price $34.95 -

Sale Price $29.95




Horse Locket
Use this little locket to keep a lock of hair, tiny photo, or scrap of paper with your favorite horse wish - close to your heart.
Item #JKSP238
Horse Locket
Sterling silver. Shown slightly smaller than actual size, which is 3/4" tall. Sterling silver chain is 20" long

Regular Price $89.95 -

Sale Price $59.95




Cutout Austria Lipizzan Coin Necklace
Item #JLAC
Cutout Austria Lipizzan Coin Necklace

This is a genuine 5 Shilling coin from Austria that features, appropriately, a Lipizzan horse executing the levade. It's HAND CUT by a craftsman here in Florida, USA - using (I am not kidding) a tiny saw blade and a whole lot of patience. The coin is worth about fifty cents of our money, but the hours spent crafting it into a work of art make it priceless!

The coin is the same size as one of our quarters, comes with 18" sterling silver chain.

Click here for close-up.

Regular Price $59.95 -

Sale Price $39.95




Doggone Cute Memory Scrapbook Kit
Fall Girl - My Life as a Western Stunt Double
About the author:
Martha has worked with, and kept, horses all of her life, and loves and respects them. She has saved movie horses that studios were ready to sell off to the "glue factory" after they had outlived their usefulness in films. One such horse she saved was Midnight - the horse that Clint Eastwood had ridden in the Rawhide television series as his character Rowdy Yates.

When Martha began her career in stunt work, she was one of a small handful of ladies who dared perform that kind of work, and they pretty much did it all anonymously so that the stars themselves would get the credit. Few outside the motion picture industry knew of their hard and dangerous work and sacrifice. Martha was inducted into the Hollywood Stuntmen's Hall of Fame in 2004, and was a Golden Boot Award Honoree in 2005. She currently lives in the Okanagan Valley in British Columbia, Canada with her husband John, who is a retired jockey. More here.
These beautifully crafted smooth resin sculptures look just like porcelain.
Wish Upon A Horse Sculpture
Oval Shoe & Bit License Plate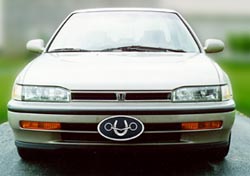 Our oval license plate gives even my ten-year-old Honda a sophisticated "Euro" look!
The Hill Country Collection blends rich, dark chocolate and raspberry tones to create a unique expression of western style. It's accented with cream leather trim, antiqued silver spots and a rope style buckle. Purse has interior zip pocket, accesory pouches and also includes a protective storage bag. Trifold wallet has plenty of pockets and spaces for credit cards, a checkbook, money, driver's license and more.

Item #AW7774620
Hill Country Zip Top Hobo Purse
Measures 9.5" x 8" x 4.5"

Price was $197.95 -

Sale Price $167.95







Item #AW7774282
Hill Country Tri Fold Wallet
Measures 7.5" x 4"

Price was $88.95 -

Sale Price $71.95




Tao of Equus Picture Frame Box
---
If you prefer not using the shopping cart, or if ordering outside of the USA, click here to order.

Farriers' Greeting Cards - Hoofprints * 13849 N 200 E * Alexandria, IN 46001
Toll Free 800-741-5054 * Local 765-724-7004 * Fax 765-724-4632

Email gina@hoofprints.com * Request Free Catalog * Subscribe Free Email Newsletter