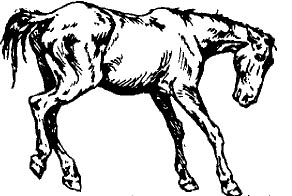 Farrier/Horse Owner - "COMMUNICATION"

"Yet another reason that you should not do shoeing work when the client is not there."

"Which do you like better, the horse or the crossties?"

"We've all had one of those days."

"Now THAT'S balance!"

"Ideal Shoeing Situation for Unruly Horses"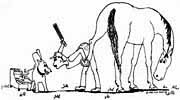 "Dog Had the Last Laugh"

"Redneck Horseshoes"